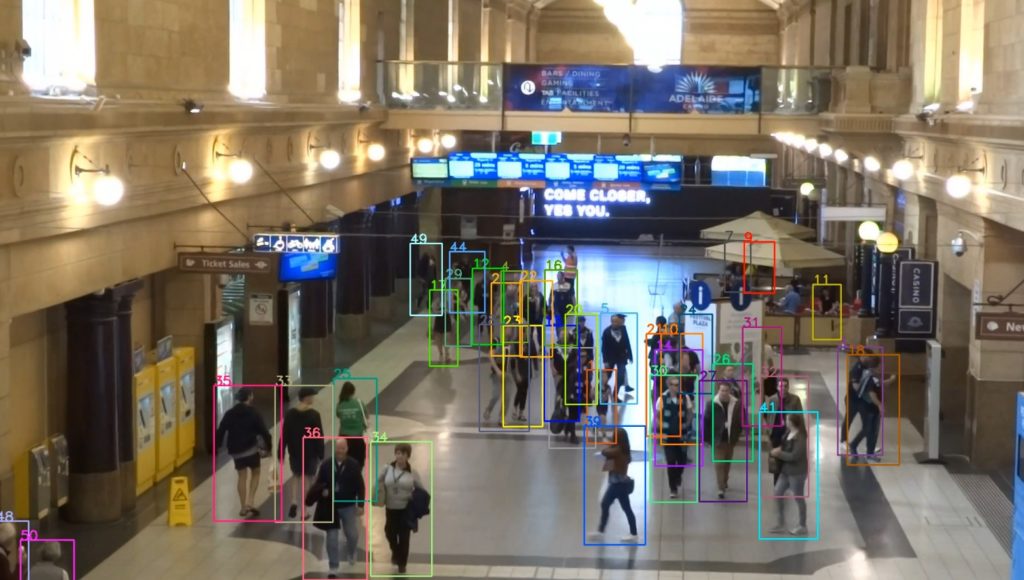 Brinq Edge AI and Vision Software Extends First-Place Leadership Across Multiple Object Tracking Challenges
BrinqTraq_v2 Algorithm Dominates MOT16, MOT17 and MOT20 Competitions with Clean Sweep Victory at the Multiple Object Tracking Benchmark challenge.
Toronto — May 9, 2023 — Arcturus Networks Inc., a leading provider of edge AI analytics and enablement software today announced the completion and results of its 2023 public submission to the global Multiple Object Tracking (MOT) Benchmark challenge. The MOT Benchmark provides a rigorous set of test criteria with a common evaluation tool used to compare state-of-the-art tracking methods. The challenge is organized by the Technical University of Munich (TUM) with submissions accepted globally from commercial, academic and research organizations. It is the preeminent industry benchmark for evaluating machine vision tracking algorithms.
In 2023, Arcturus participated in the three MOT challenges relevant to its domain. Each challenge requires the analysis of video sequences that focus on different aspects of the tracking problem. The MOT16 and MOT17 challenges involve tracking in unconstrained environments filmed using static and moving cameras at varying heights, while the MOT20 challenge is focused on high-density pedestrian detection in crowds and public locations. Each challenge includes indoor, outdoor, day and night scenes.
"Tracking is a critical primitive for any analytic that needs to determine how a person interacts with the world around them. This is required by a vast array of applications, from pedestrian safety to smart occupancy sensors. The performance of these applications is inextricably linked to the accuracy of the underpinning tracking technology. " said David Steele director of innovation at Arcturus, "With the results we are announcing today, we have proven that Arcturus is the world leader in this field."
Results
BrinqTraq_v2 achieved first-place results in all three challenges:

In addition, BrinqTraq_v2 achieved best-in-class scores in the follow metrics:
MOT16 – BrinqTraq_v2 achieved best-in-class results for:
MOTA: 81.3 (overall score)
IDF1: 80.0
MT: 453
ML: 62
FN: 21,269
Rcll: 88.3
MOT17 – BrinqTraq_v2 achieved best-in-class results for:
MOTA: 82.3 (overall score)
MT: 1,476
FN: 63,888
Rcll: 88.7
DetRe: 72.6
MOT20 – BrinqTraq_v2 Achieved best-in-class results for:
MOTA: 79.5 (overall score)
MT: 910
FN: 77,899
Rcll: 84.9
DetA: 65.0
DetRe: 70.8
Pricing and Availability
BrinqTraq_v2 is a proprietary tracking algorithm developed by Arcturus. It is a commercially available and supported component of Brinq Edge AI and Vision analytics. Hardware support is available for leading edge platforms from NXP, NVIDIA and Kinara, including hardware acceleration for CPUs, NPUs and GPUs.
Additional Information
For additional product information refer to the Brinq product page or refer to our demo video, read our whitepaper or contact Arcturus. For competition disclosure, results, terminology and submission data refer to the Multiple Object Tracking Benchmark website, MOT16, MOT17 and MOT20 challenges.
About Arcturus
For over 20 years Arcturus has been an edge pioneer. From delivering some of the first embedded Linux ports and devices to our award-winning research and products, Arcturus is built on a legacy of innovation. Today, we offer a comprehensive portfolio of hardware, IP and enablement for connected voice, video, vision, AI and secure IoT systems.
For more information, visit https://www.arcturusnetworks.com/
Featured product: Brinq Edge AI and Vision Analytics.