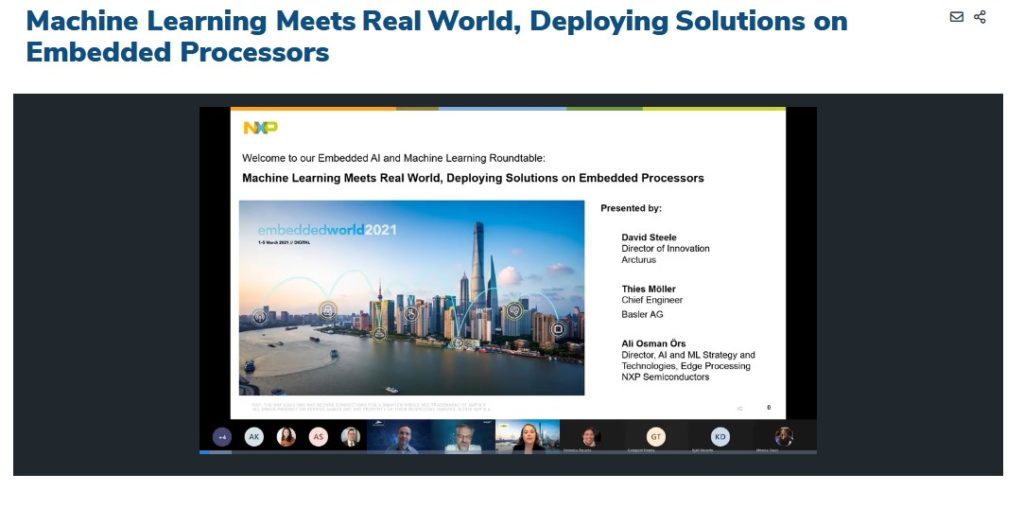 Embedded World 2021 – NXP Edge AI Roundtable
Machine Learning Meets Real World, Deploying Solutions on Embedded Processors
With endless possibilities for machine learning (ML) at the Edge, designing for ML applications are at the forefront of embedded engineers' minds. Join this roundtable session from Embedded World 2021 to explore some of the top considerations when developing and running your machine learning models on embedded processors in the real world.
Experts from NXP and its partners will discuss some of the design considerations and trends in the market, including considerations for data, training, and model selection options all the way to deployment for IoT, Security and Industrial applications.
Speakers
Ali Osman Örs – Director, AI and ML Strategy and Technologies, Edge Processing, NXP Semiconductors
Thies Möller – Chief Engineer, Basler AG
David Steele, Director of Innovation, Arcturus
For more information refer to NXP Training (requires login) or contact us.
Featured product: Brinq Edge AI and Vision Analytics.