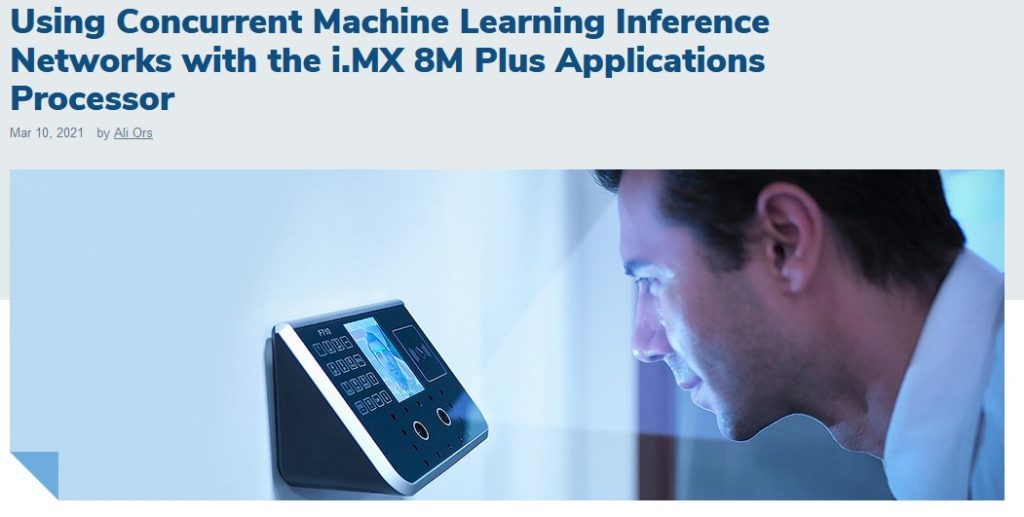 Using Concurrent Machine Learning Inference Networks with the i.MX 8M Plus Applications Processor
Blog Post in Collaboration with NXP Explains the Necessity of Using Concurrent Edge Inference for Smart City Applications
Most research papers focus on one machine learning (ML) model for a specific task, analyze the accuracy achieved and the efficacy of the processing architecture in executing that model, but there are many additional considerations when deploying real solutions in the field. Technologies including the dedicated neural network processing unit (NPU) supplying 2.3 TOPS of acceleration in the NXP i.MX 8M Plus applications processor, provide choice and flexibility to customers for a wide range of applications using machine learning and vision. Arcturus Networks' development of an application to monitor ATM locations for a bank demonstrates the versatility and technology needed in secure edge applications.
For more information refer to NXP Blog Post or contact us.
Featured product: Brinq Edge AI and Vision Analytics.